What is a Moon Base? It's our answer to those folks who we've always had to reply to with a "Sorry, we don't have a retail location you can visit, just the website". A Moon Base location lets us partner with local host comic/collectible shops to give you a convenient place to check out a selection of our great toys, including new releases and vintage or pre-owned items (whenever we can spare them)!
Plus, while you're there, you can check out all the cool comics and toys offered by our host store as well! No waiting, no worries about shipping damage or lost packages, and no shipping costs! If you're near a Moon Base host store, or passing through the city, check it out!
Unfortunately, Moon Base pricing does have to be a little higher than the pricing on the site due to the extra expenses involved, but we think you'll still find the pricing very competitive, especially if saving on shipping costs and when comparing prices against the competition!
---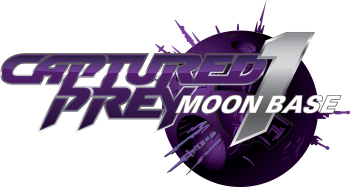 The Zone is a long-standing Louisville comic shop with a great look and a great selection of comics, toys, and memorabilia. They even have a complimentary color scheme! Their selection spans all the current popular comics, with an extensive selection of back issues, memorabilia, and toys from many series!

We're pleased to have The Zone as our first host retailer, and our premier Louisville location for the Moon Base program!


Click to View Map & Directions!

The Zone Comic Shop
1291 Hubbards Ln., Suite 125
Louisville, KY 40207

Hours:
Sunday: 12-6
Monday, Tuesday, Thursday, Friday: 12-8
Wednesday: 11-8
Saturday: 11-7

For more information about this store, visit The Zone Comic Shop's website!
---
Issues with a Moon Base host shop?
Interested in becoming a Moon Base host shop?
Contact Us and let us know!
---